Posted under:
General
Posted on: July 25, 2022
Basic Dental Care After Oral Surgery in Central Arkansas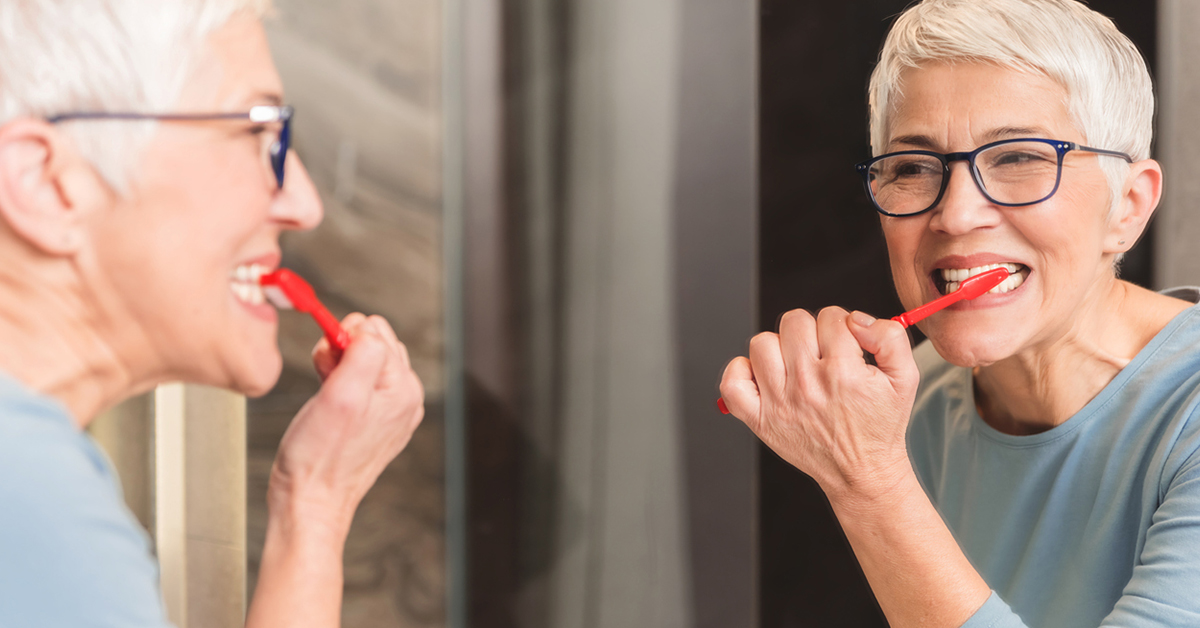 Sometimes, problems can develop with your teeth no matter how well you take care of them. When this happens, oral surgery might be your only choice. In case you are unaware, oral surgery is anything that involves surgical work being done on your teeth, jaw, or gums.
The good news is that the methods used to perform oral surgery are better than ever before. Your oral surgeon will be able to get the job done quickly and with little pain. After oral surgery, however, the healing process can still take some time. The good news is that you can speed up the recovery time by keeping your mouth clean.
Let's discuss some tips that you can use to keep your mouth clean after oral surgery. Keep in mind, however, that the tips you see below should not replace the instructions that you receive from your oral surgeon. Any specific instructions that your surgeon gives you should be followed because they will pertain directly to your situation.
Have you been looking for an experienced oral surgeon in Central Arkansas? Look no further, call today!
Prepare Before Having the Surgery
One of the best tips regarding oral surgery is to prepare at home before the appointment. Oral surgeons always recommend that you prepare for your surgery prior to getting it done. The good news is that there are a few ways you can go about doing that.
Let's start with the basics: You should go to the store beforehand to pick up anything that you might need for caring for your oral surgery. This includes over-the-counter pain medication and extra gauze. Ask your surgeon if there are any other supplies you might need so that you can pick them up as well.
Another big thing to consider is food. You will likely need to change your diet to some degree after your surgery. Depending on the procedure, you might be able to eat some soft foods. On the other hand, you may have to switch to a completely liquid diet until your mouth heals. Ask your surgeon which kind of food you will be able to eat, and then go to the store to pick it up before your surgery.
How to Clean Your Mouth After Oral Surgery
Just because you had oral surgery doesn't mean that you can just give up on your daily dental routine. In fact, keeping your mouth fresh and clean is one of the best ways to speed up the healing process. Let's discuss a few of the tips that you can use to maintain your oral hygiene while waiting for the surgical site to heal.
Brush With a Soft-Bristled Toothbrush
Brushing after oral surgery is something that many people think that they should avoid. However, you still need to brush your teeth to keep bacteria from growing out of control in your mouth and impede your healing. That said, there are a few things you need to keep in mind while brushing.
First, make sure that you are brushing more gently than you traditionally would. Your goal is to clean your teeth without aggravating the surgical site. As a result, you should avoid brushing directly on the surgical site. Your surgeon will likely tell you how long you have to wait before brushing that area.
Second, make sure that you have a toothbrush with soft bristles. These types of bristles are much less likely to irritate your mouth. In truth, you shouldn't be using hard-bristle toothbrushes to brush your teeth even if you haven't had oral surgery. They are bad for your teeth's enamel.
Flossing Is Still Important
Just because you have had oral surgery doesn't mean that you can give up on flossing. With that in mind, you will have to floss gently. You should avoid flossing the surgical site because it might cause irritation and slow down the healing process. Ask your oral surgeon how long you should wait until you can floss around the area. The surgeon should be able to provide a timeline.
What to Do If You Experience Pain
Keep in mind that some pain is normal a few days after your oral surgery. Over time, the pain will lessen, and you can start returning to your normal oral hygiene routine. If you experience pain while doing your dental care routine, you need to determine if the pain is mild or extreme.
For extreme pain, you should contact your oral surgeon right away. You might be causing more harm and slowing down the healing process with your dental care. In this situation, your oral surgeon might want to see you again to determine the best course of action going forward.
If the pain is mild, then you probably don't have much to worry about. Taking over-the-counter pain medication should help with any pain and swelling. Just ensure that your dental care routine isn't too rough. If you still have questions, bring them up to your oral surgeon.
Dry Sockets
Dry sockets are a real problem for people who have just had teeth removed. A dry socket is what happens when the blood clot that forms where your tooth was removed becomes knocked loose. With the blood clot loose, the bone and nerve endings are now exposed to the elements, causing pain.
The most common cause of a dry socket is suction in the mouth. This is why you want to avoid any kind of oral suction until the site heals. This means that you don't want to be using straws or smoking cigarettes. Both of these habits create suction in the mouth and could dislodge your blood clot.
Another way that the blood clot might become dislodged is from oral care. If you accidentally brush the site where the tooth was removed, you might knock the blood clot loose. For this reason, it is crucial that you don't brush the surgical site too soon. Ask your surgeon how long you need to wait until you can safely brush that area.
Get Oral Surgery and Tips From Us
Getting good oral surgery in Central Arkansas isn't hard if you choose the right office. Thankfully, we make picking the right office easy. Our talented oral surgeon can quickly handle your surgery and provide tips to speed up the healing process. We make sure that the job is done right at an affordable price.
If you think that you are in need of oral surgery, don't wait any longer. Give our dental office in Central Arkansas a call today. Our staff members can help you set up an appointment or consultation. Let us determine if oral surgery is right for you.