Posted under:
General
Posted on: August 3, 2022
Emergency Care in Central Arkansas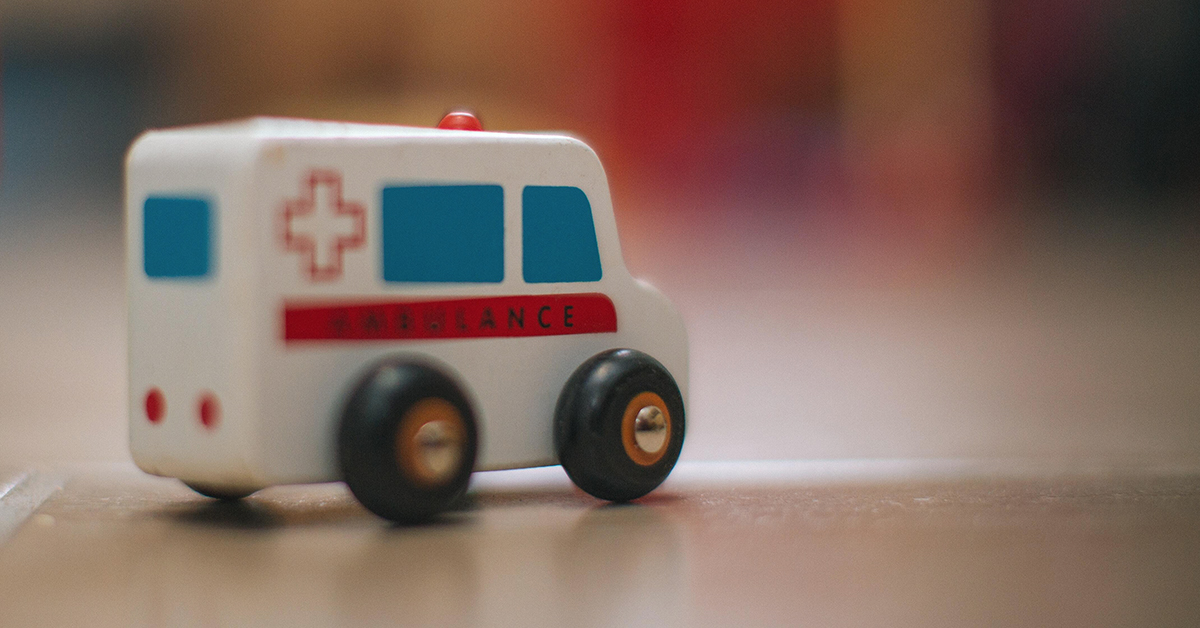 When you are having problems with your mouth, your first instinct is typically to go see a dentist. How about if you are having a dental emergency? In such a situation, you might find yourself looking for an emergency dentist. However, there are some situations that actually require the attention of an oral surgeon.
Knowing that, you might be asking, "Which one do I need to see?" Understanding the difference between emergency oral surgery and emergency dental services is very important. Let's discuss these two options so that you have a better understanding of which one you may need at any given time.
The Difference Between Emergency Oral Surgery and Emergency Dentistry
The main difference between emergency oral surgery and emergency dentistry is the level of treatment that they provide. Emergency dentists, at the core, are general dentists. While they might perform some minor surgeries, their primary focus is on general dentistry. This includes cleanings, exams, fillings, and crown fittings.
What happens if you need a tooth extracted? Not all general dentists provide that kind of service, and even fewer of them offer it as an emergency service. What if you are having a problem with your jawbone? In these situations, you might be better off seeking an oral surgeon instead.
Oral surgeons can provide a number of services that general dentists do not always offer. This includes dealing with impacted teeth, wisdom tooth removal and jaw issues, such as bone loss. As such, emergency oral surgeons are your go-to choice for dental issues related to traumatic injuries.
This does not mean that emergency dentists do not have a place. In fact, it is often best to visit them first because they can carefully evaluate the situation. They can tell if they can provide treatment or if the expertise of oral surgeons is necessary. In the event you need an oral surgeon, they can provide a referral.
Visiting an Oral Surgeon for Maxillofacial Trauma
The main reason people seek emergency oral surgeons is to address maxillofacial trauma. This is any type of trauma that you receive to your face or jaw. If the trauma is severe enough, treatment might be out of the realm of what a general dentist can provide.
Keep in mind that maxillofacial trauma varies greatly. It can include everything from a simple cracked tooth to a jaw fracture. Oral surgeons are specially trained to deal with all of these issues. Getting the right type of treatment is important because it not only speeds up recovery time but also prevents infection.
What Can an Oral Surgeon Do to Help You in an Emergency?
It is true that general dentists are able to help you with most of your oral emergency needs. However, as mentioned above, general dentists do have a limit to the issues that they can help with. In fact, most dental offices are not equipped with surgical equipment. Thus, if you run into a situation in which you need emergency oral surgery, you would have to seek out such treatment from emergency oral surgeons.
The most common reasons why people seek emergency oral surgery include impacted teeth, jaw injuries, and surgical tooth extractions. However, it is also important to note that oral surgeons can help with more serious problems, such as oral cancer.
When to Head for the Emergency Room
Just because dentists and oral surgeons provide emergency care does not mean that they should always be your first choice for emergencies. Sometimes, you may need care from an emergency room. Let's talk about a few situations in which visiting the emergency room is a better option.
Firstly, keep in mind that most dentists and oral surgeons still only provide emergency treatment during regular operating hours. If your emergency happens during a time outside of these operating hours, you might need to seek treatment from an emergency room.
Beyond that, there are other situations that call for an ER over an oral surgeon. If you are experiencing severe bleeding or swelling of the gums or face, you should skip the appointment with your oral surgeon and go to the emergency room. Also, visiting the ER is a good idea if you suffer sudden trauma to the head or face because this can lead to other medical problems, such as a concussion.
Once you receive treatment from the emergency room, you will want to call your general dentist in Central Arkansas. The ER will handle your swelling and bleeding, and your general dentist will be able to replace or repair your teeth. Your general dentist can refer you to an oral surgeon if needed too.
Put Your Trust in Our Oral Surgery Services
Are you looking for emergency oral surgery care, or do you just need to see an oral surgeon in general? If so, consider reaching out to our office. We offer personalized dental care for individuals who live in Central Arkansas. Our office is equipped with all of the latest equipment needed to fix a number of issues that can develop in your mouth.
Remember that it is best to seek out oral surgery as soon as possible when you suffer from oral pain or any kind of facial trauma. The reason is that some of the issues that require the treatment of an oral surgeon can develop into even bigger medical concerns later on in life. Thus, the quicker that you receive treatment for them, the better off that you will be.
With our state-of-the-art setup, we can provide oral treatment that restores the appearance of your smile, makes chewing and talking comfortable again, and improves your overall general well-being. Whether you need oral reconstruction or you suffer from an emergency, you can bet that our surgical specialists will be there to help you every step of the way.
Do not wait to seek treatment. Give us a call today to find out what kind of services we can offer you in Central Arkansas.